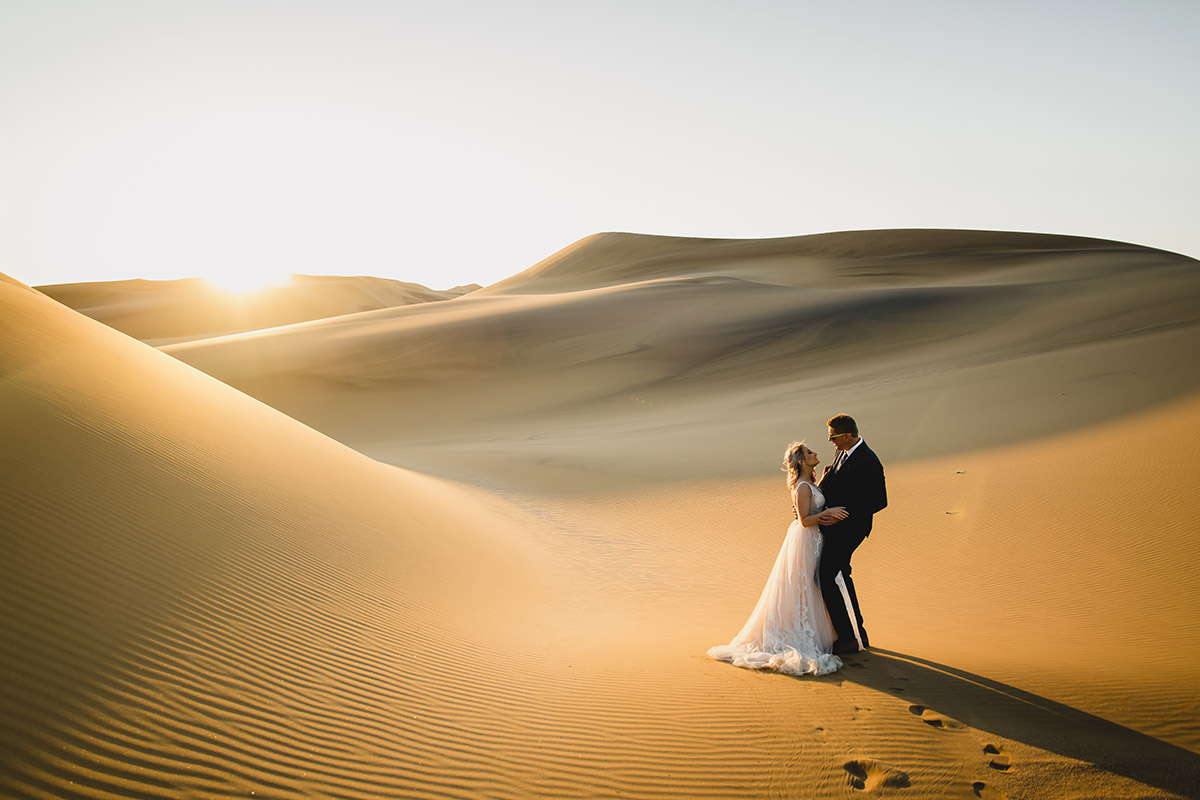 Byron & Jo-Marie
Westerdale We Do's by Jo-Marie Westerdale
Since the moment we met in September 2017, we knew we would get married. So, when we got engaged end of August 2019 it was not long before our wedding date was set, and our wedding venue booked for 9 May 2020. So started the planning of the 'initial wedding '. In November already, I had found my wedding dress. We made a trip to Cape Town end of November and found a suit there for Byron. By the end of last year, everything was organised for our perfect wedding weekend with about 90 of our closest friends and family on a farm style lodge for 8 to 10 May 2020.
Cue COVID-19.
Short after the first confirmed cases in Namibia mid-March, we started having conversations with the vendors. Initially we wanted to merely postpone the wedding. After exhausting all our options, we realised that the uncertainty around these unprecedented times meant that we had to cancel everything we initially wanted and planned for. Namibia went into lockdown, with the first announcement of relaxation and what it meant scheduled for 30 April. Our hearts were set on becoming husband and wife on 9 May, though. Hopeful, as always, we started planning our 'second wedding'. This time around with family only, at a coffee shop in Swakopmund (we would have been around 28 people). Everything, once again, in place. We just had to show up.
The announcement on 30 April came with devastating consequences. Some of the lockdown restrictions were eased, but for weddings only groups of 10 people or less were allowed to gather. We took the blow hard. Took a few days to recoup and finally decided that we still want to get married on 9 May.
We opted to have a church ceremony with just our parents and the photographers. The photographers would set up a live stream from inside the church so all our loved ones could still bear witness to our nuptials.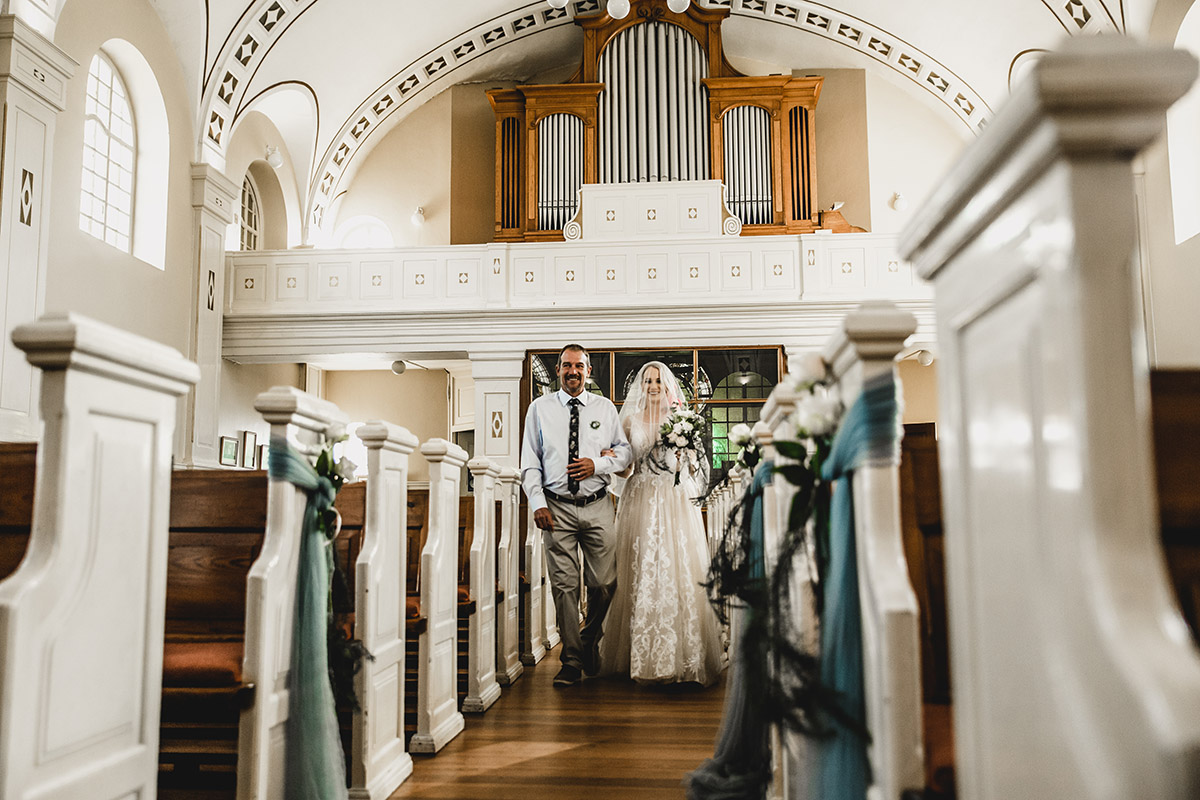 Byron's best man held an impromptu bachelor's the night before and the girls had a relaxed night with pizza and belly-aching laughs. It was still important to us to have our families part of our special day and so the day commenced with all the ladies (grandmother, our two mothers and sisters in-law) getting together while getting our make-up done. The groomsmen also pitched up at our rooms and they had a few beers and laughs while Byron was getting ready.
We were so relaxed that all of us arrived 20mins late at the church. After months of planning and even a few tears, we finally got to say our 'I do's'. The friends and family that spent the day with us getting ready, surprised us by waiting outside the church, masked for protection, and throwing confetti as we walked out as Mr and Mrs Westerdale.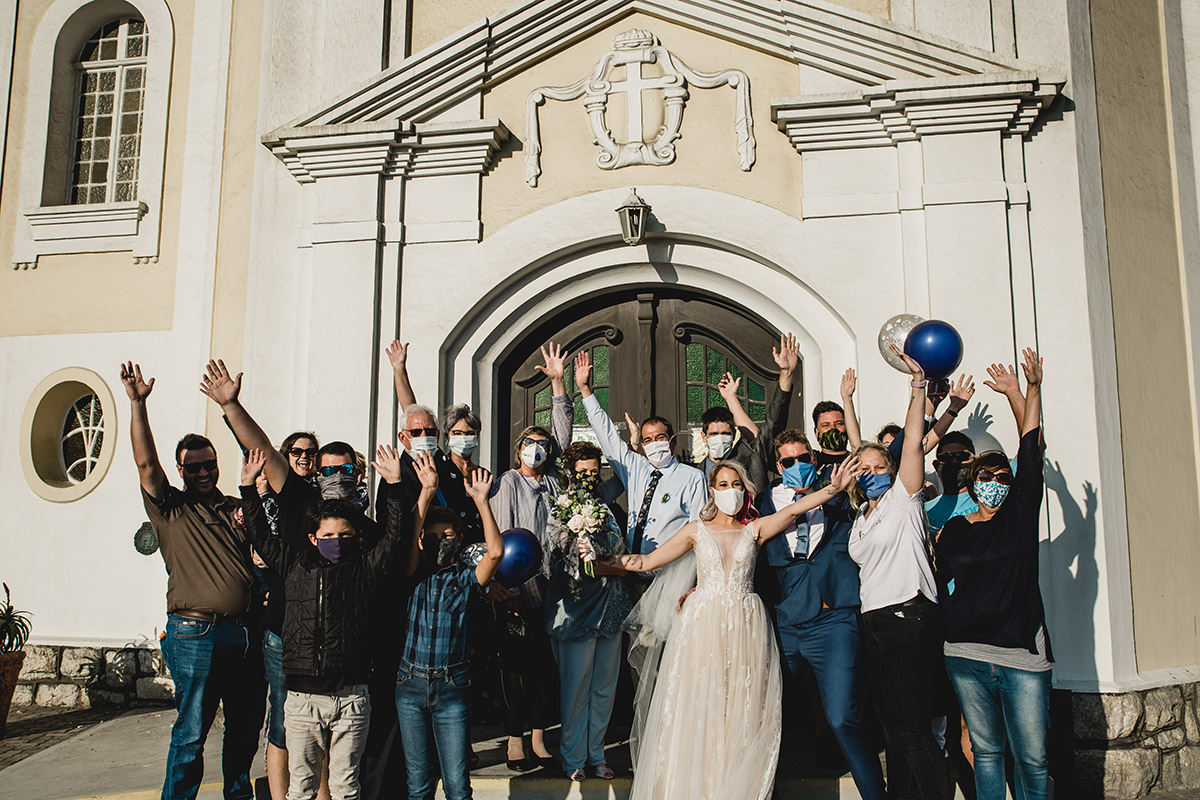 We ended the day off with a very casual and small braai with our families. We missed a few people dear to our hearts who could not make it due to the lockdown restrictions. It was, however, still the most perfect day of love and laughter.
View their wedding gallery below: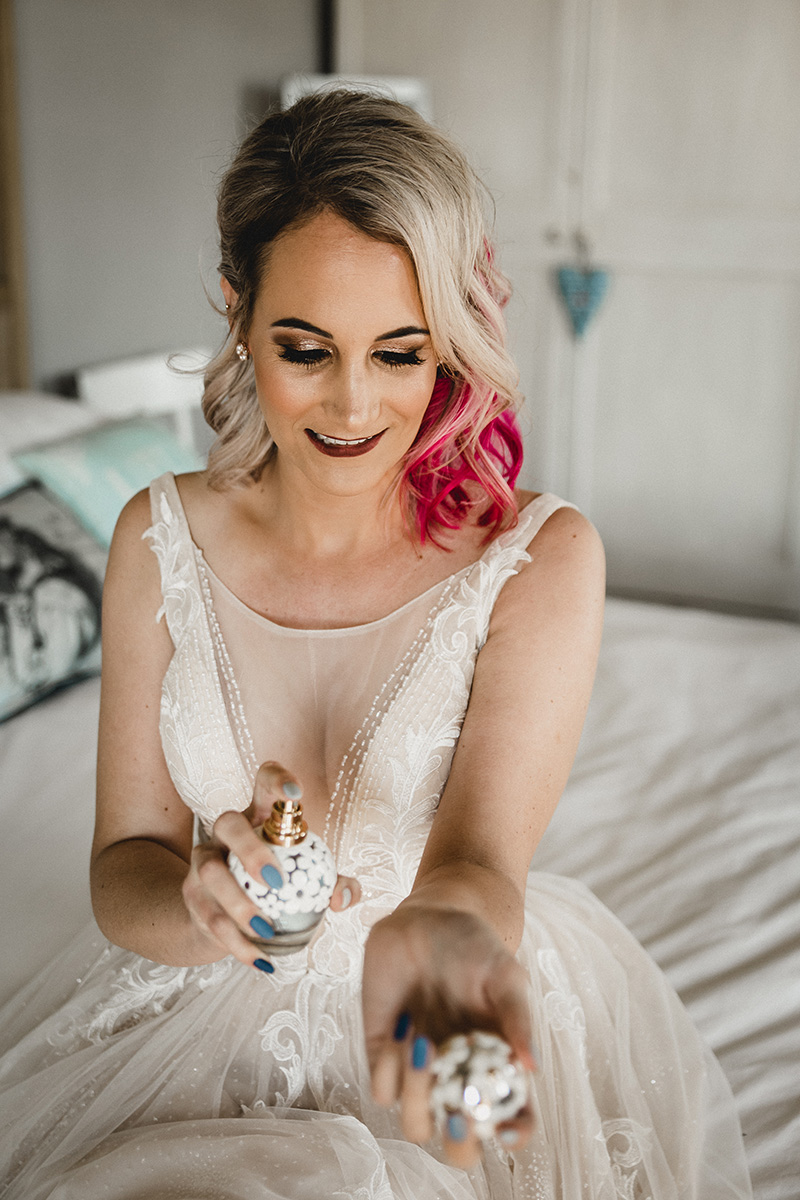 Credits:
COUPLE | Byron & Jo-Marie Westerdale
PHOTOGRAPHER | Nifty Shoots
MAKEUP & HAIR | BRUSH by Leoni Roberts
WEDDING DRESS | Vanilla Confetti Bridal Couture
LOCATION | Namib Desert, Namibia